Stop any vehicle in its tracks with a permanent bollard
How To Stop Ram Raiding
Ram raiding is a serious crime. Brazen thieves, usually in a stolen vehicle, will drive straight through the weak point of your shop or premises. The weak point is typically your front door or windows.
It's time to fight back. With my Permanent and Ram Raiding Bollards you'll scare even the most confident intruder. If they catch a glimpse of these bollards they'll pack their bags and head somewhere else. With a properly installed Ram Raiding bollard, getting caught is hardly their concern. But death is.
Listen up. Security cameras, alarms and even night security is not good enough. Thieves aren't turned off by cameras - they wear hoodies and balaclavas.
They don't care about loud noises - they're focussed on your property.
And they couldn't give a stuff about a security guard - they know he's 5 minutes away and they're only going to take 3 minutes to steal what they want.
Yep, traditional security measures don't stack up. You've gotta get serious and the most serious protection you can find is with a Ram Raiding Bollard.
My Ram Raiding and Permanent bollard range are made to last. They're rust protected and can be painted in any colour that suits. I can even add reflective markings that make them stand out at night.
Bollards Range from 100mm - 320mm in diameter
If you're even slightly worried about ram raiding then chances are you're a prime target. Contact me today and let's protect your premises properly.
Ram Raid Protection
Stop Vehicle Access
Protect Your Staff and Premises
Deter Ram Raiders
Permanent Bollard Specifactions
Weight: varies on diameter and length
Diameter: 100mm to 320mm
Height: Custom heights and lengths available
Material: 250 grade steel
Protection: Galvanised
Colour: Custom colours upon request
Please fill in the form below and I'll get back to you quickly with a quote
The Truth About Ram Raiding
Fill in the box below to receive my FREE booklet "The Truth About Ram Raiding"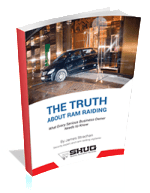 We value your privacy and would never spam you
To see my full range of bollard images click here. If you'd like to get a quote on a permanent bollard please click here.
Recent Posts From
Our Blog