"Core Drilling Melbourne: A Fast, Reliable & Professional Core Drilling Service"
If you need a hole cut into concrete then you're on the right page ...
From The Desk Of James Strachan
- Melbourne, Victoria
Dear Friend,
If you need some core drilling done then I'm your man. I've got a new drill and can cut holes into concrete up to 200mm wide and 400mm deep.
Drill holes up to 200mm in diameter into concrete or ashpalt
Drill up to 400mm deep
Neat round holes
Ideal for installing bollards (way stronger than bolting down)
Drainage, water and gas pipes
Get your core drilling done by Shug
I've recently added core drilling to my services. This now means I install all my bollards and no longer need to rely on sub-contractors to do the work.
My core drill is a little ripper. I can cut holes up to 200mm in diameter and 400mm deep. It's ideal for those little jobs where you need a hole cut quickly and cheaply.
I am based in the eastern suburbs of Melbourne but travel all over town for this service. Prices starting from $165 inclusive of GST.
Please call me 0402 178 986 to get a quote or click the button below to contact me online.
Please fill in the form and I'll get back to you very soon with some costs
Core Drilling Plug
Here's the concrete plug that comes out after drilling. Note the smooth edges and finish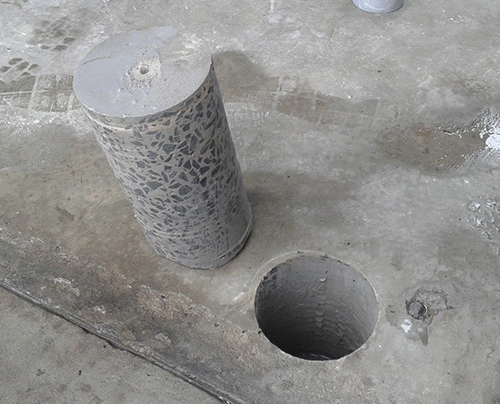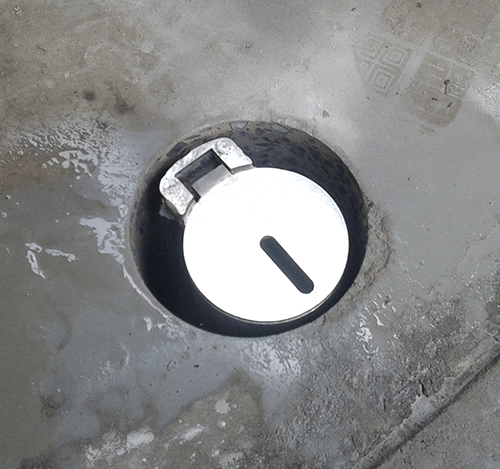 Bollard Sleeve
Core drilling is ideal for inserting bollards securely into the ground. In this pic you can see the bollard sleeve, ready to house one of my super strong bollards.
The core drill in action
Here's my core drilling rig in action. I can cut holes up to 200mm in diameter and up to 400mm deep.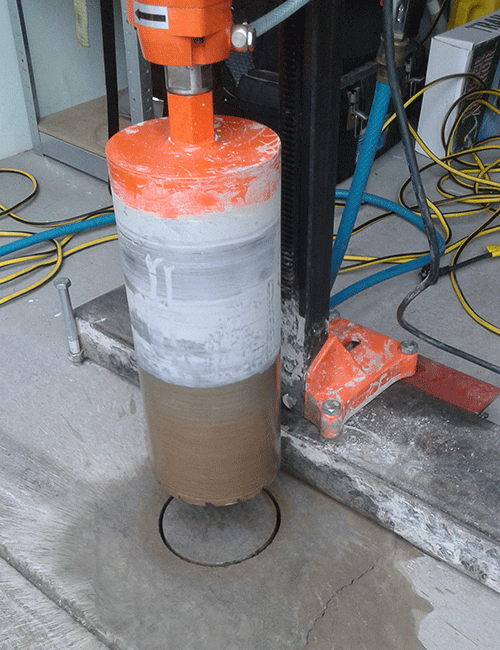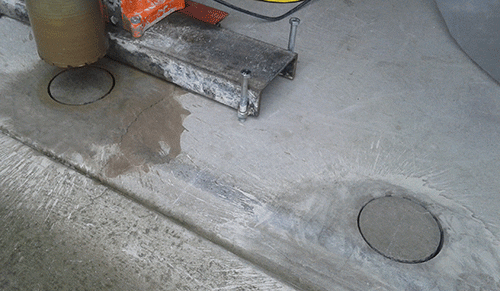 Core drilling sample holes
You can see the concrete is cut and ready to have the plug removed.
Please fill in the form and I'll get back to you very soon with some costs
Q.

What areas do you service?

A.I am located in the east of Melbourne (Mooroolbark) but can service all areas of Melbourne (including country Victoria). Popular areas include, Bayswater, Lilydale, Dandenong, CBD

Q.

What do you charge for your core drilling?

A.Starting price for any hole cut is $150 plus GST. In most cases the final price for core drilling is around the $200 mark.

Q.

Do you do a free quote?

A.Yes, I inspect all sites before committing to work. Or I can work off drawings/photos that you send through.

Q.

What size holes can you do?

A.Maximum size diameter is 200mm and the depth is approximately 400mm.

Q.

Do you locate underground services?

A.No. You are responsible for locating any wires, cabling and services underground. I can arrange for this to be done for an extra fee. Please contact me to learn more.

Q.

What materials can you cut?

A.Concrete and asphalt are the most common. My tools can also cut through bluestone, pavers and bricks.